Who We Are
Siren Arts Productions is a full video production company established in the San Gabriel Valley area of Greater Los Angeles since 2006.
We are a small company, easy to connect with, community-minded, and focused on helping local businesses and non-profits succeed. We are passionate about telling stories creatively, and we aim to have fun doing it.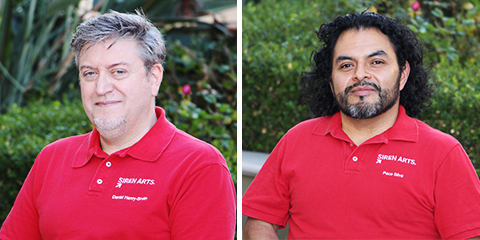 Daniel Henry-Smith
(left)
, Founder – Paco Silva
(right)
, Partner.
We Are Storytellers
(It only takes 2 minutes 35 seconds to get to know us!)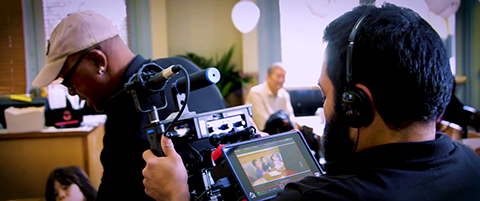 What We Do
We combine technical expertise with a keen aesthetic sense creating high-quality, well-crafted, informative, and engaging videos.

Services
• Non-profit organizations promotional video
• Commercial segments
• Educational sessions
• Concerts and other cultural events
• Corporate meetings
• Tutorials
• Interviews
• Behind the scenes
• Vlog and product review
• Testimonials
• Social media video content
• Real-estate video
• Actor's reels
• Stock footage
• and more…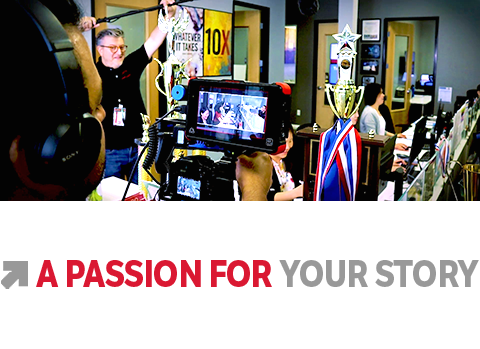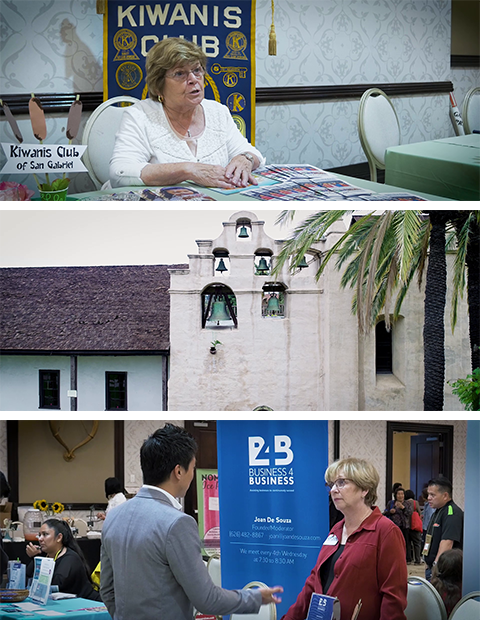 Community Involvement
We have developed a close relationship with our community and have had the opportunity to work with organizations like:
• The San Gabriel Valley Civic Alliance
• La Casa de San Gabriel
• Mission San Gabriel
• El Monte Promise Foundation
• San Gabriel Women's Foundation
• Business4Business Think Tank
• Pasadena Museum of History
• Altadena Libraries
• San Gabriel Chamber of Commerce
• Irwindale Chamber of Commerce
• City of San Gabriel
Through close collaboration with local non-profits, we saw their need for quality promotional videos which tell their stories.
We are excited about the launch of our new ODYSSEUS platform where non-profit organizations meet with the sponsors that will fund their professional video.

Affiliations & Recognitions
We are a Certified Small Business of California (Certification ID: 2007226)
We are a member of the San Gabriel Chamber of Commerce (since 2017)
We are a "Cornerstone" member of the Irwindale Chamber of Commerce (since 2020)
Both partners are active members of the San Gabriel Kiwanis Club
Awards
County of Los Angeles: Community Partners Award (2018)
San Gabriel Chamber of Commerce: Community Partners Award (2018)
San Gabriel Women's Foundation: Business Leadership Award (2019)
Irwindale Chamber of Commerce: Business of the Month (May 2021)
City of Irwindale: Business of the Month (May 2021)
We support
Equal rights for all
We are an LGBT-friendly business

People We Have Worked With
What They Say About Us…
"Daniel and Paco are the best storytellers that I have seen through the use of video!"

Joan de Souza, Business4Business, Pasadena, CA.

"…the kind of media professionals you look for when you want a good story told in an exciting and highly efficient way."

Diane Siegel, Exhibits and Special Events Curator at Sierra Madre Playhouse, Sierra Madre, CA.

"They are able to capture the spirit of our events, whether that was Cinco de Mayo, the Lunar Festival, or National Night Out."

Denise Menchaca, Vice Mayor of the City of San Gabriel, CA.

"I give them a theme and they run with it and the quality is superb!"

Dr. Greg Sanchez, Home Instead, Pasadena, CA.

"… a great team that brings professionalism, quality, technical knowledge, and artistry to every project."

Alma Aroustamian, Alma Design Studio, Los Angeles, CA.

"They are thorough, thoughtful, punctual, professional, and ultimate team players."

Jake Hanover, Director of Event Marketing at Revelry Agency, Program Director for the San Pellegrino Almost Famous Chef competition, Portland, OR.

"During the past 10 years Siren Arts has handled several of my concerts, TV shows and personal events in an excellent manner with total satisfaction"

Nat Nehdar, Concert Producer, Pasadena, CA.